When SCOTUS Upheld Obamacare
Jul 02
When my friends say, "That's great, but the voters won't understand Obamacare."
When Ezra Klein tweeted that 41% of people didn't know that SCOTUS upheld Obamacare…
When Mitch McConnell says giving 30+ million Americans access to medical care 'isn't the issue'…
When you turn 27 and realize that you finally can't stay on your parents plan…
Don't worry — you can stay on your parent's plan until age 26. Adulthood is far away.
When a wonk explains to a volunteer how the ACA works for the first time, the volunteer is all…
When somebody says that the individual mandate is fascist…
When somebody on my Facebook feed doesn't post something idiotic about how the mandate is a tax…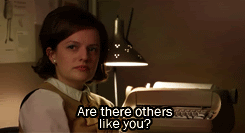 Jun 30
All the Dems were like…
Submission by Darb.
Donors and Foundations were all…
Here, health care advocacy groups - for the election! (I wish.)
Submission by iushad.
When Speaker Boehner and Rep. Pelosi first learned of the ruling…
Submission by politicalnupe.